Raising the bar For
your rehab experience
Physiotherapy that gets you where you want to go by providing you with the support, guidance, and tools you need.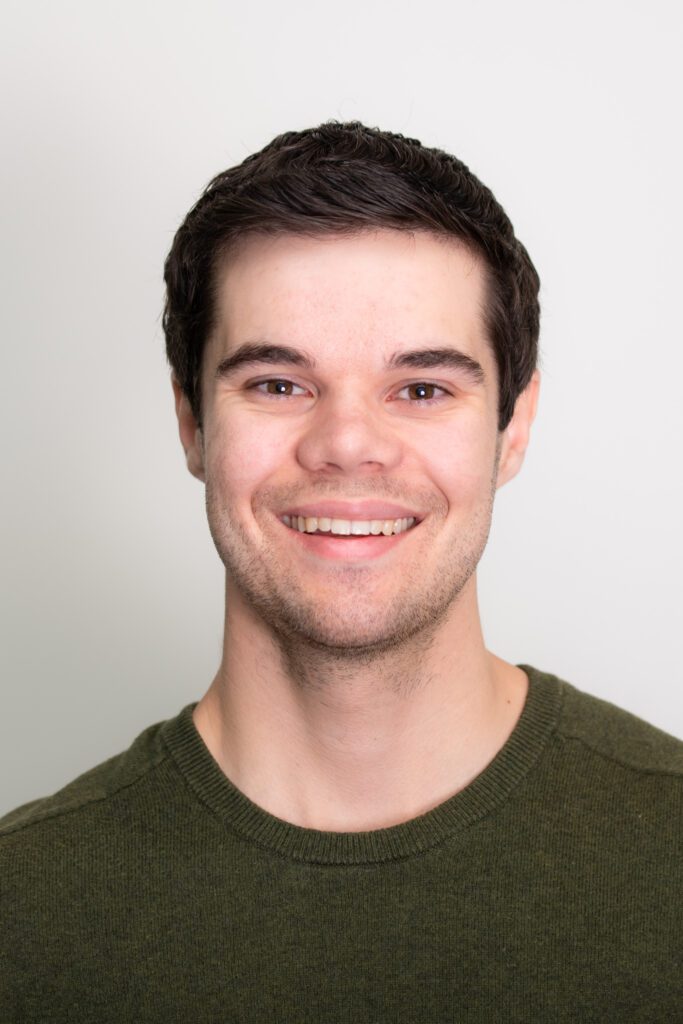 Empowerment, Understanding, and Teamwork
WH Physiotherapy & Wellness provides an inclusive, empowering, and collaborative environment for all ages to be heard and supported on their recovery and wellness journey. Registered Physiotherapist, Will Howatt, will work with you one on one to provide you with the tools, knowledge, and confidence  to achieve your personal goals. Physiotherapy should investigate the root cause for your visit, promote and foster healthy movement to fit your lifestyle, and empower you to take control of your health; that's exactly what we do here.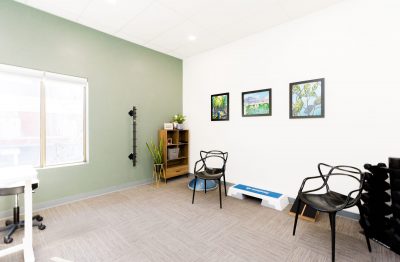 All appointments are held in a private treatment room for 1 on 1 attention and confidentiality.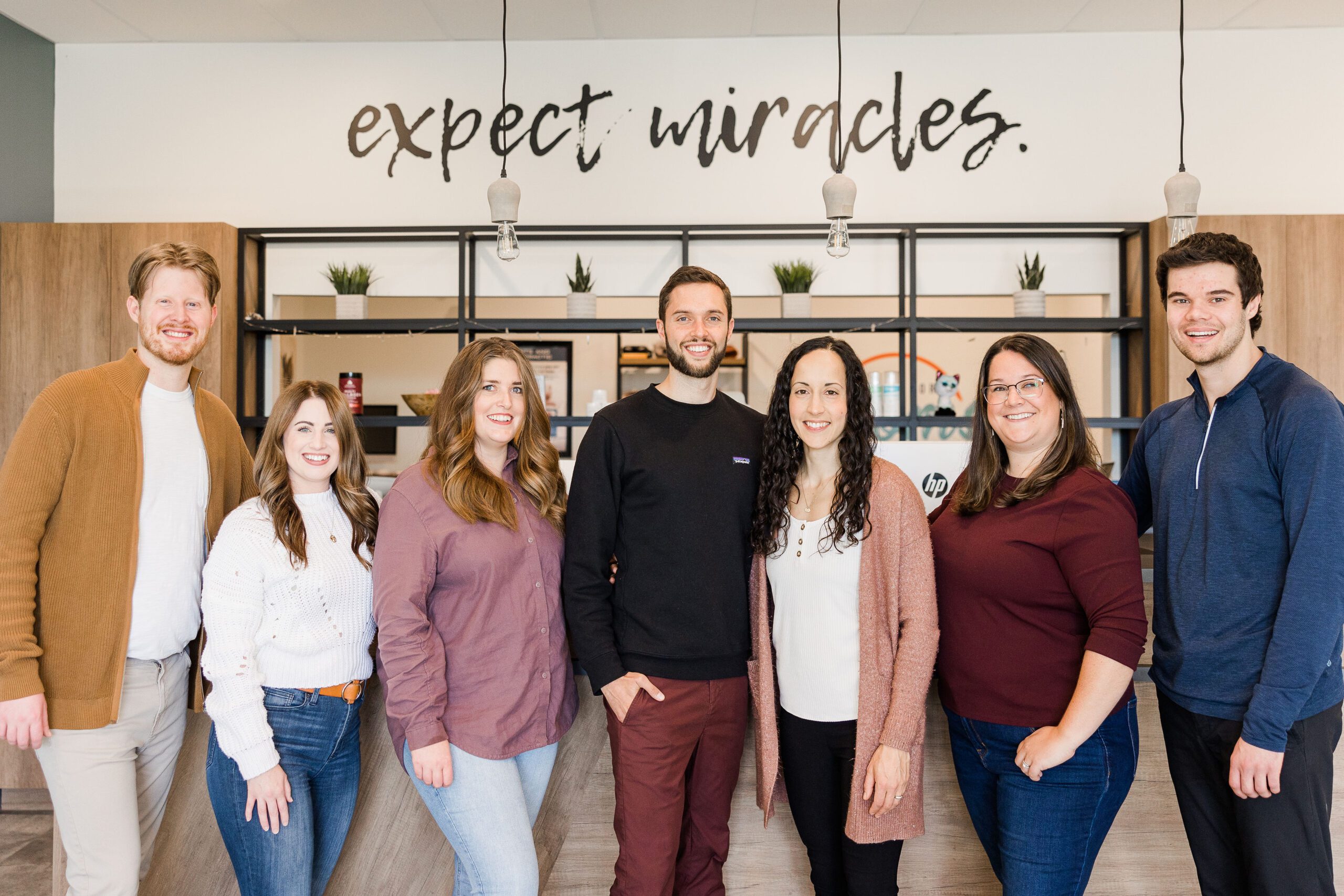 Clients enjoy our welcoming and inclusive team environment.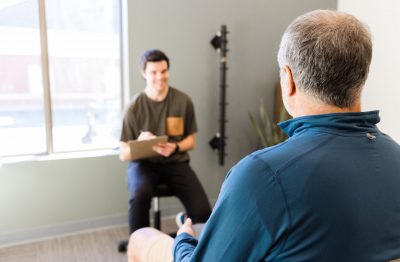 We look at your body as a whole to get to the root cause of the issue.
Hands-on physical therapy is provided by our physiotherapist in-clinic.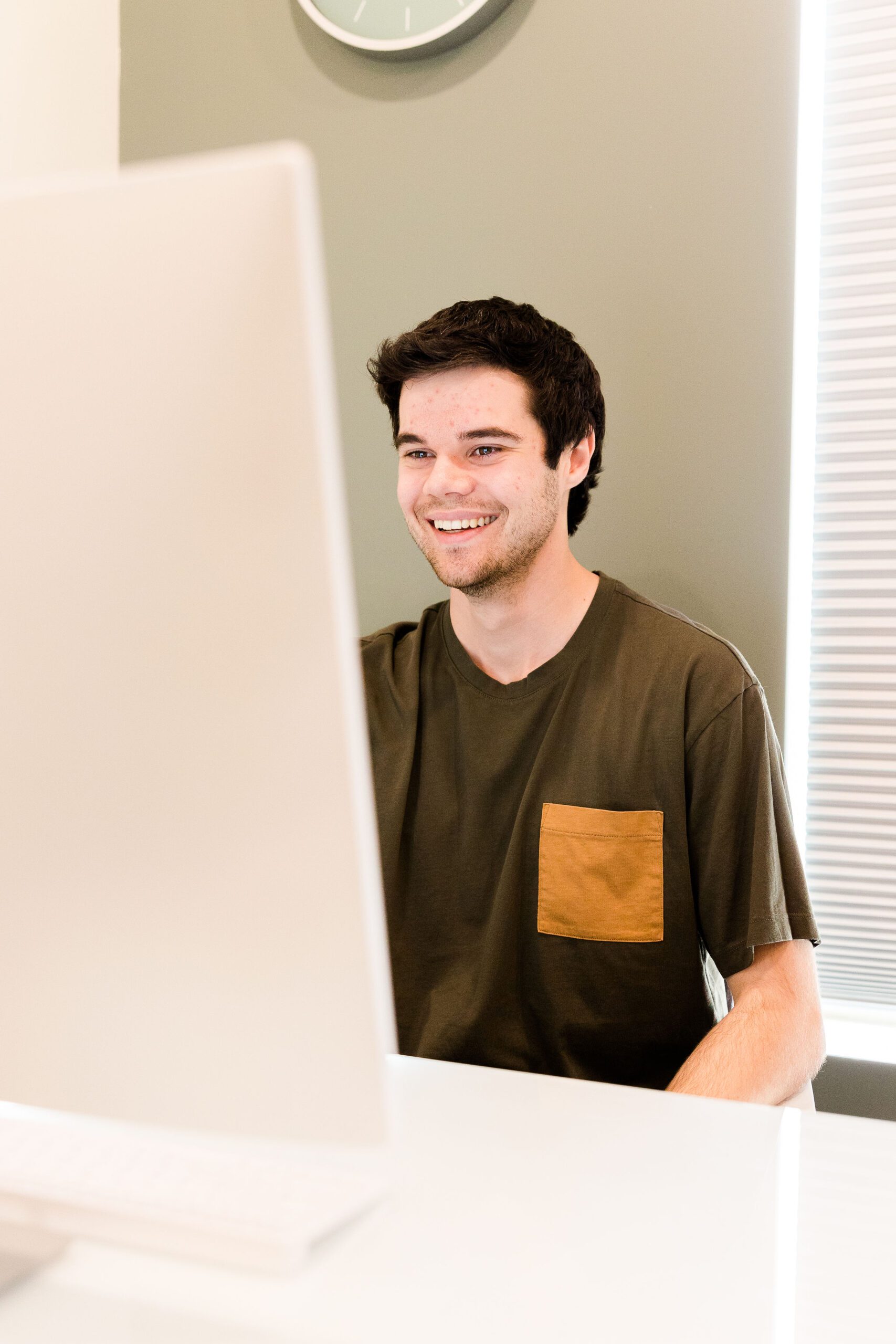 We offer virtual physio treatments as well for convenient treatment plan options.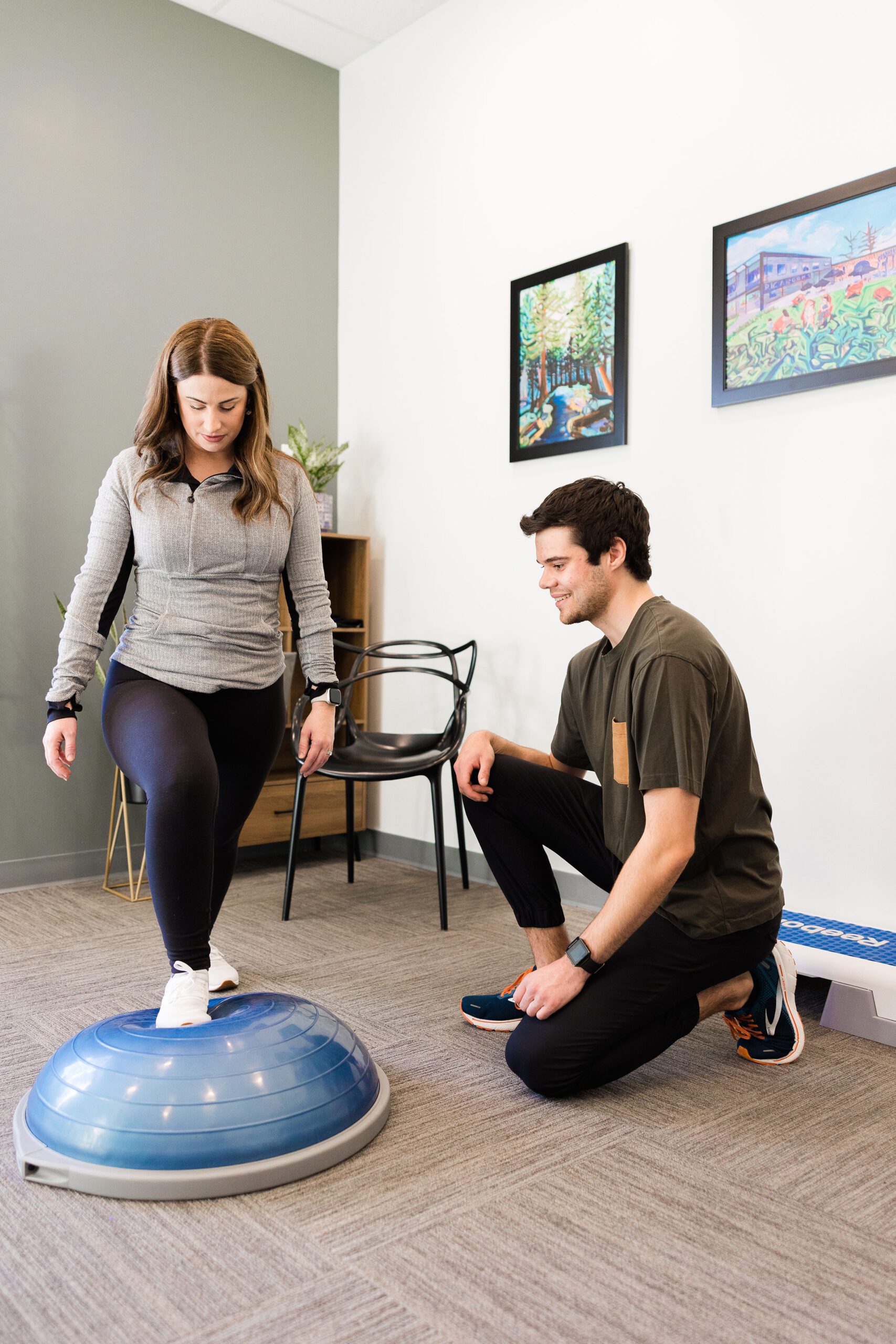 A big part of physio involves home exercises, that's why we set you up for success with exercises that work for you.
Physiotherapy is used to treat and improve the overall health and function of many areas of the body.
 This is just a brief list of some of the conditions we treat. If you have questions about your specific condition, get in touch. Our physiotherapist will be happy to answer your questions.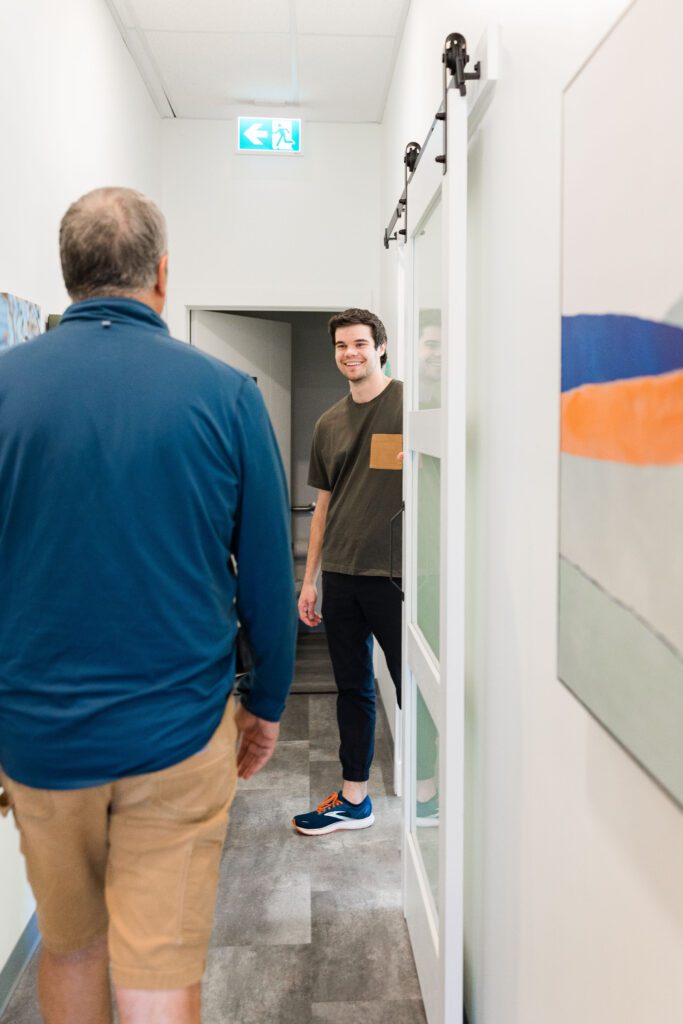 Book a free, 10 minute phone consultation with our physiotherapist, Will Howatt, to discover how he can help you!
Book a free, 10 minute phone consultation with our physiotherapist, Will Howatt, to discover how he can help you!
Virtual physiotherapy (aka. telerehab) is gaining popularity and it's easy to see why. Not only are there studies demonstrating that its efficacy is on par with hands-on treatments it's also now a widely used practice. 
Virtual physiotherapy is completely optional but it is effective. Once Will completes your initial assessment, he will be able to offer options for treatment plans, including those that involve virtual treatment. Virtual appointments are easily joined by simply clicking the link to the secure, video conferencing platform.
Some of the benefits of virtual physio include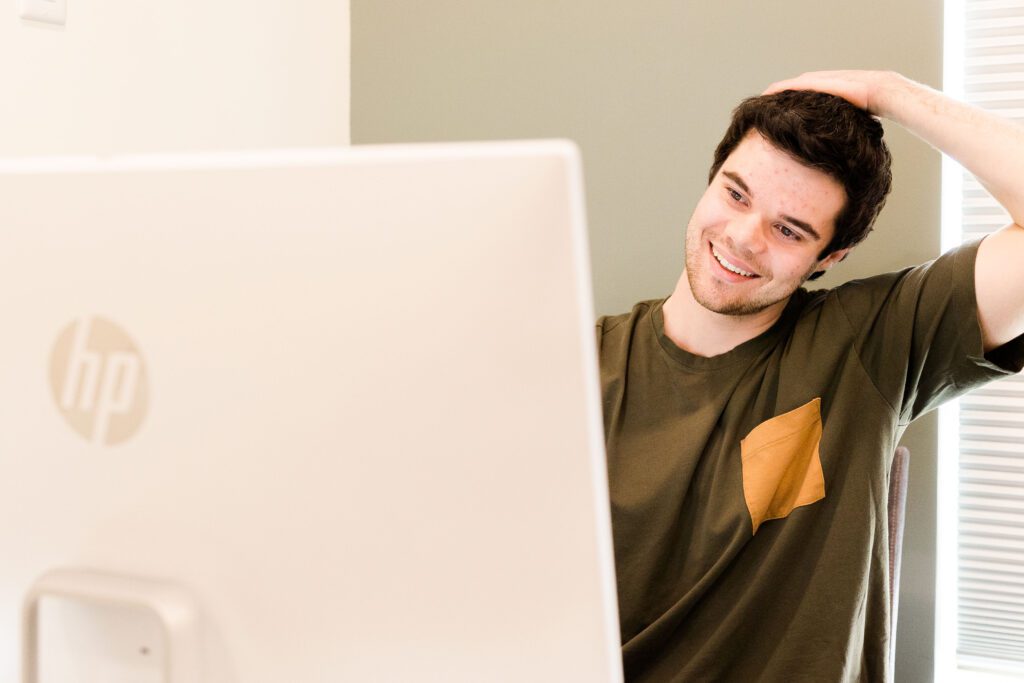 Frequently Asked Questions
Don't see your question here?
Get in touch with us via email and we'll get back to you as soon as possible.
Want to get started working on your recovery with Will? He is currently accepting new clients and would love to help you achieve your goals and get back to what you love.